A sustainable city runs on rails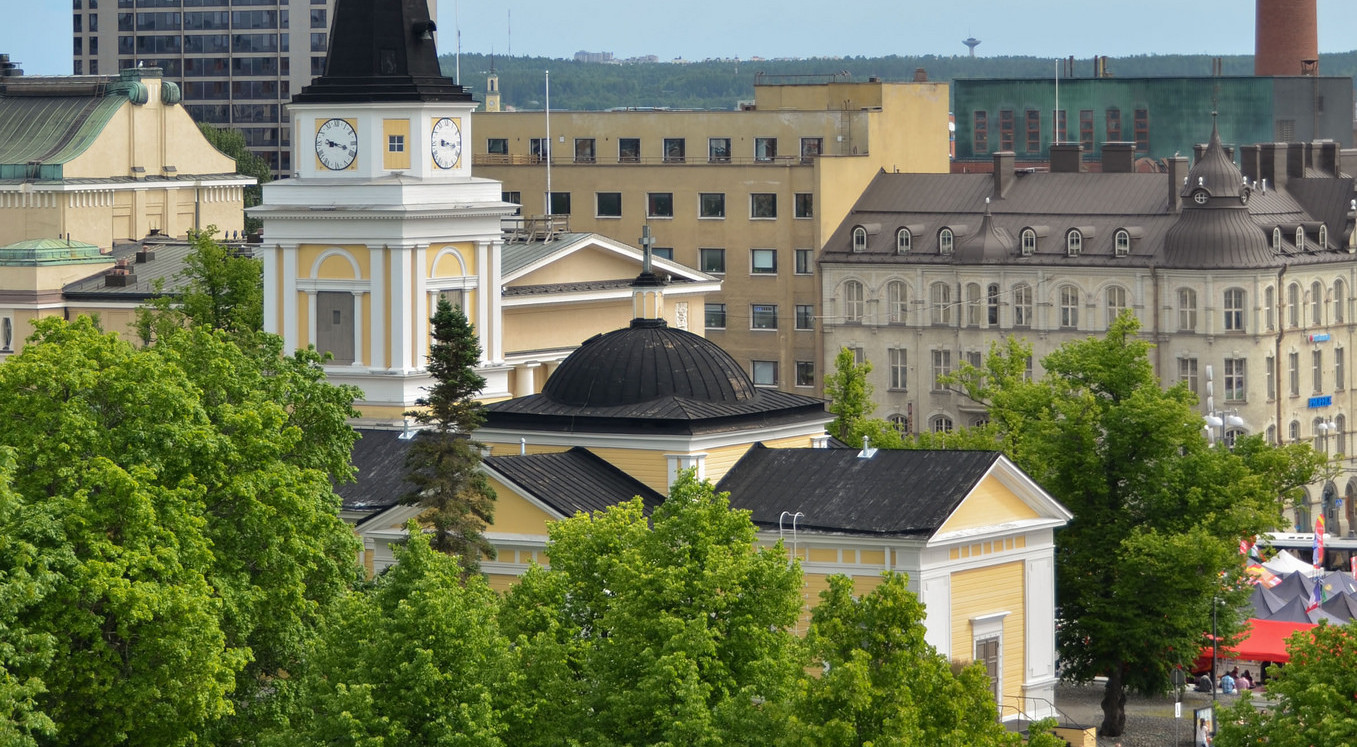 A sustainable city runs on rails
A tramway is a low-emission mode of transport, but it's good to look beyond the emissions numbers when assessing its environmental friendliness. The impacts of this completely new traffic system reach far and wide. Energy and climate expert Elina Seppänen explains in more detail.
Traffic and transport are very important in terms of climate. Tampere's traffic causes just under 30% of the climate emissions produced in the urban area. The city intends to be carbon-neutral in 2030, which means cutting current traffic emissions by at least half. The city's rapid growth and the increasing number of people moving around make this a very challenging task.
The tramway is also expected to improve air quality on main streets
Public transport is an efficient and low-emission way of getting around. Passenger numbers have increased significantly in recent years, and tramway construction also aims at furthering this trend. According to calculations made for the carbon-neutral target, public transport currently causes about 2% of the city's greenhouse gas emissions. As an electric vehicle, the tramway will clearly reduce emissions caused by public transport. The tramway is also expected to improve air quality on main streets in Hervanta and the city centre, in other words, places where people do a lot of walking.
One tram car can hold approximately three busloads of passengers. In comparison to the existing bus fleet, it will provide passengers with more comfortable, more accessible and safer transport on very busy routes, especially during rush hour. The tram car is also easier to get onto with children's prams, wheelchairs and baggage – and it has more space.
Space and possibilities for city planning
In the big picture, the tramway is a major investment in comparison to the emissions reductions it provides. However, it is also very beneficial in terms of sustainable urban development.
A tram car runs reliably because the rails are mostly separated from other traffic routes. It does not take up space from driving lanes and it's not affected by other traffic jams or disturbances. A service frequency of 7.5 minutes makes it easy to hop on the tram car without worrying about timetables. The reliability of bus traffic will also improve on feeder lines because the bus routes will be shorter. The tramway will enhance possibilities to utilise electric buses on short routes. This convenient new mode of transport will replace many buses, thus making the city centre a calmer and more pleasant place to be. This will also free up space for walking, cycling and hanging out.
The tramway is a permanent, attractive traffic route in the city
Most importantly, the tramway will have a major impact on land use possibilities. The tramway is a permanent, attractive transport route in the city. It will provide offices and services with good sites outside the city centre that are easily accessible via public transport. The tramway will also facilitate denser residential construction along the route, and make efficient and reliable public transport part of the everyday routine for an increasing number of people.
At the same time, it will protect the environment and save tax money as the need for urban infrastructure and wide roads decreases in new residential areas. In the near future, the city is preparing to zone housing supported by the tramway in the Hervanta, Turtola and Kaleva districts as well as business and office space on the Kauppi campus near Tampere University Hospital and in the Tulli area.
The tramway will have a direct impact on emissions because it consumes less energy than diesel buses. However, it's also important to remember the significant indirect emissions reductions produced because the tramway allows a denser city structure, improves public transport services and makes them available to more people.
Elina Seppänen
Energy and Climate Specialist, City of Tampere