Tampere's Tramway is being built in two stages. The first part from Pyynikintori to Hervanta and the Tampere University Hospital area was implemented in 2017–2021 and tramway traffic started on August 9th, 2021. Building of part 2 is currently in progress, and the target is to start traffic from Pyynikintori to Lentävänniemi in 2021–2024. You can find information about the impacts and history of the Tramway on this website.
Over 100 years of Tramway history in Tampere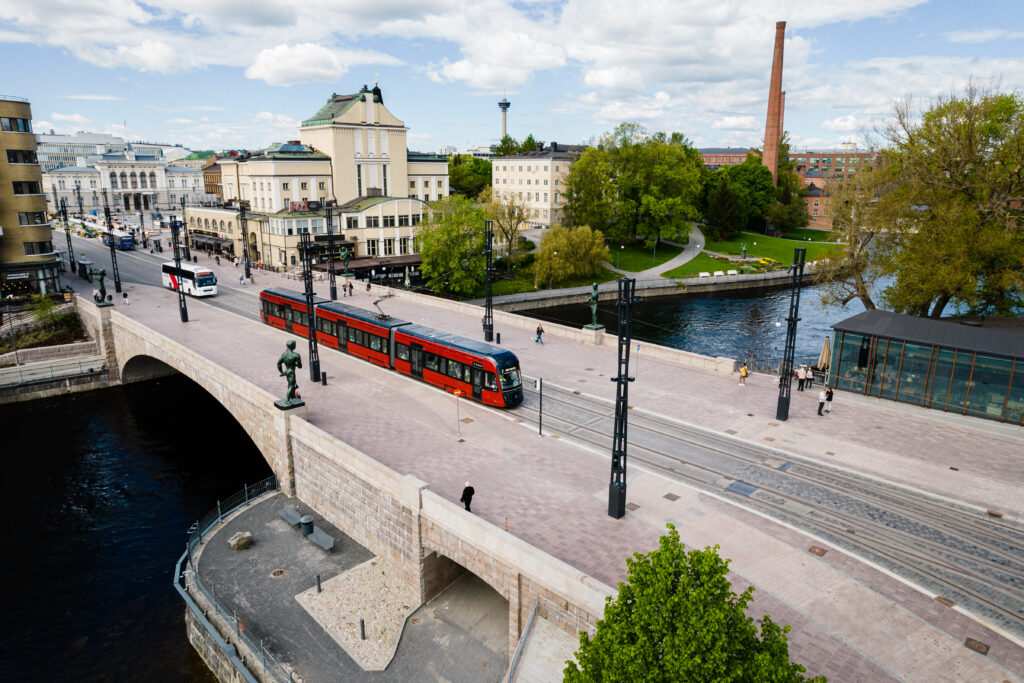 The Tampere Tramway story began way back in 1907, when the first initiative to build a tramway was made. However, preparations for the tramway were interrupted by World War I.
A tramway was discussed again in the 1920s, but the city selected a bus system as its public transport system.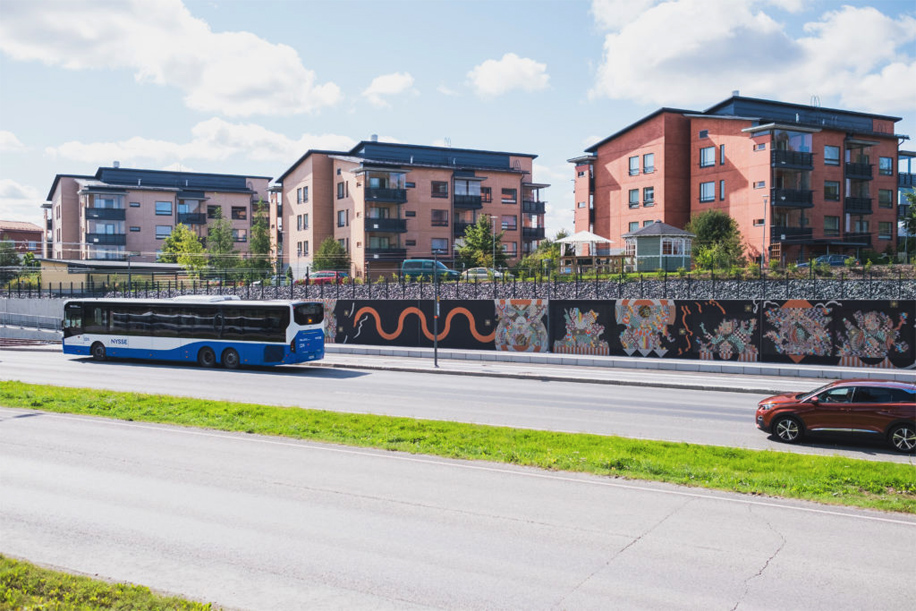 Tampere suffered from a fuel shortage in the 1940s and the city decided to solve this problem by starting a trolleybus system in 1948. Trolleybuses served Tampere until 1976. The first articulated bus arrived in Tampere in 1977.
Although Tampere has actively developed bus traffic and the bus fleet over the past decades, the possibility of rail traffic was also discussed a lot. The possibility of developing a tramway was investigated again in 1991.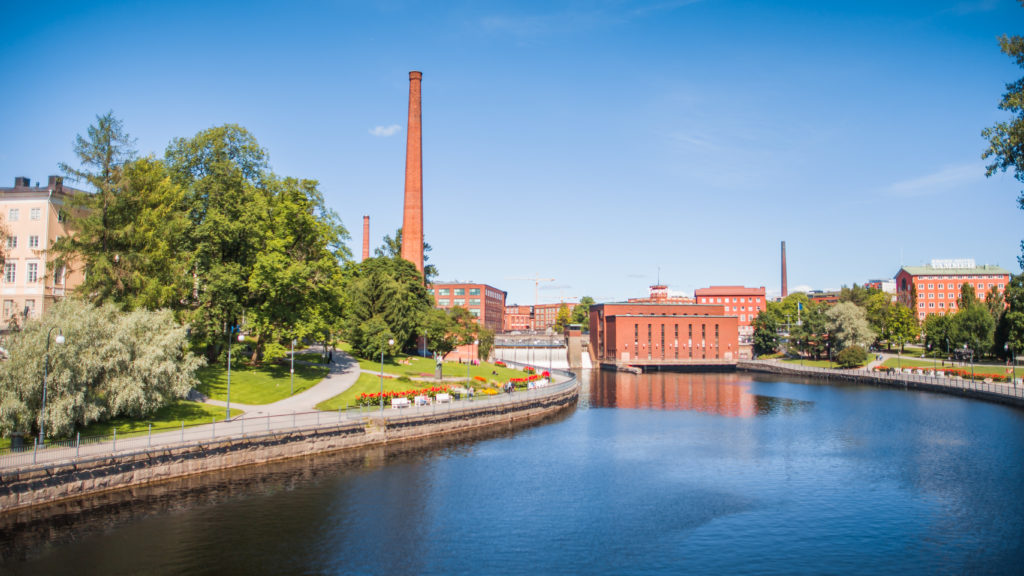 At the start of the 2000s, it was determined that local public transport would soon reach its maximum capacity in Tampere city centre. This is due to the city's location on a narrow isthmus between two lakes, which limits the space for bus traffic. Drafting for a tramline began in 2001, and the decision to commission a study of a light rail system was made the following year. The study was expanded to the regional level in April of the same year.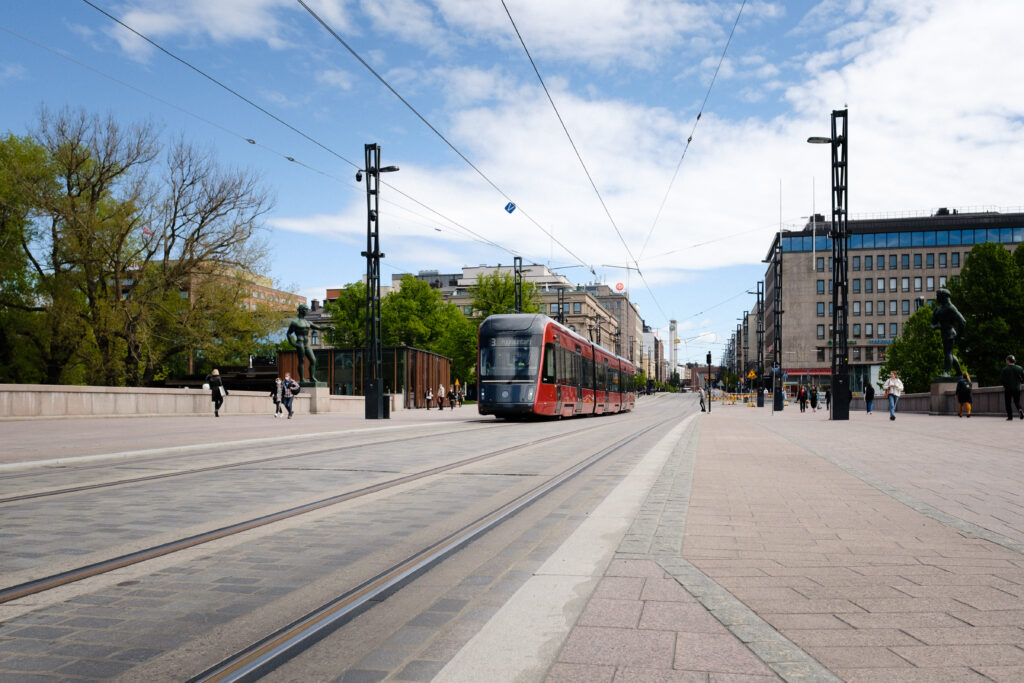 During the first decade of the 2000s, development work progressed in the form of many plans and studies until preliminary general planning of Tampere's modern tramway began in 2010. A decision on further planning aimed at implementing the tramway was made in early 2012.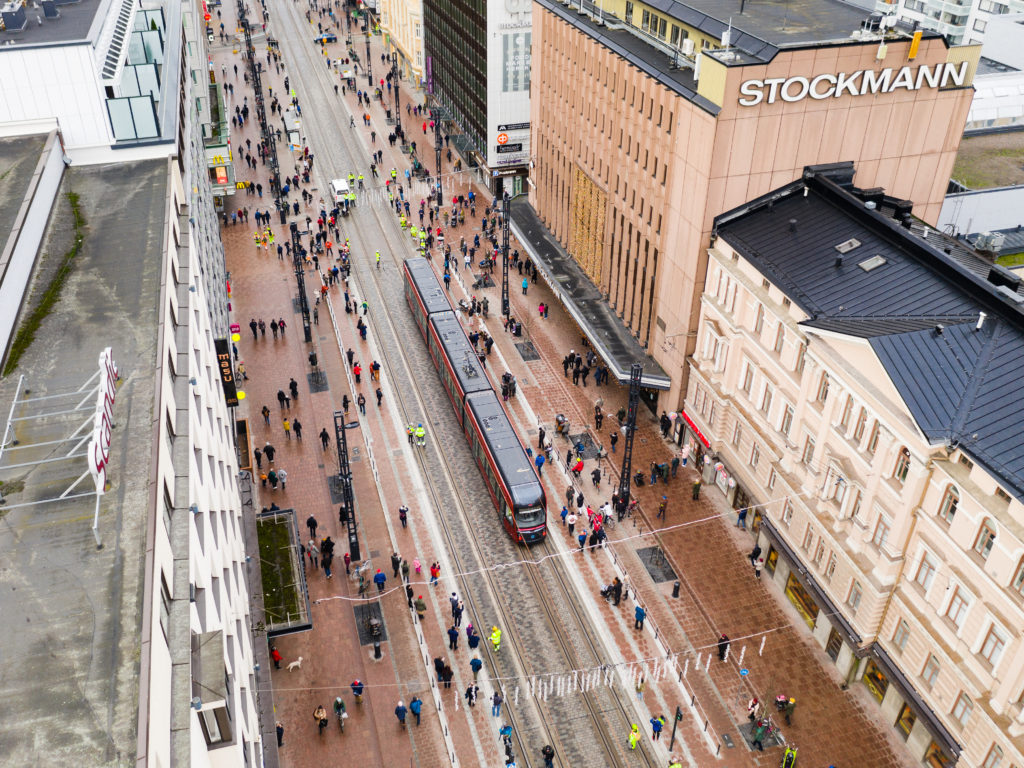 City Council approved the general plan for Tampere Tramway on 16 June 2014 and decided to implement the tramway. The development phase began immediately. City Council voted to approve construction on 7 November 2016. A total of 41 council members voted for and 25 against the tramway project, with one member abstaining.
Construction work on Tampere's tramway began in March 2017.
Tramway enables growth and development
The tramway will allow Tampere to grow and develop in many ways. In addition to providing a new mode of transport, it will connect homes, schools, workplaces and services. An attractive city offers its residents quality services, a pleasant environment and a smooth everyday life with convenient transport.
A tramway is the path to an easier and cleaner everyday life. Tampere Tramway is being built to make your life easier. It will give Tampere an even more efficient and environmentally friendly public transport system. The accessible tramway is easy to use with a children's pram, wheelchair or luggage and air conditioning and the spacious facilities make travel comfortable.
The tramway work is changing Tampere's cityscape and, for example, the city will eventually have a completely new Hämeenkatu. Since the convenient new tram cars can carry three busloads of passengers, it will free up space on main downtown streets and in Hervanta for walking, cycling and hanging out. The reliability of bus traffic will also improve on feeder lines because the bus routes will be shorter. This will make it easier to use electric buses on shorter routes. Public transport that produces lower emissions will improve air quality in Tampere's busy traffic areas.
The tramway also provides significant indirect emissions reductions by allowing a denser city structure, improving public transport services and making them available to more people.
Tramway impacts on Tampere
Construction of the tramway has many impacts on the vitality of Tampere. Approximately 70–75% of residential construction during 2016-2040 will take place in the tramway zone, and estimates indicate that around 85% of Tampere's population will live in the public transport zone by 2035. That figure is expected to increase to 90% by 2040. The tramway will facilitate workplace clusters and provide downtown-oriented operations with good sites outside the city centre, for example, in the Hervanta, Turtola, Kaleva and Lielahti districts. An estimated 50% of jobs in the city region will be located in the tramway zone by 2040.
Tramway construction also has significant economic impacts related to the property market in Tampere. The denser urban structure required by a tramway will increase the efficiency of land use and make property development more predictable. Investors are interested in neighbourhoods along the tramway route. Tramway construction will provide the city with EUR 7 million in tax revenue, and other related construction will clearly increase these figures. The investment made by the City of Tampere – in addition to the state investment subsidy – will pay itself back twice over in the form of ticket revenue, increased property value, the benefits of more efficient land use, and increased tax revenue.
The tramway itself has moderate life cycle and operating costs because the structures and tram cars have a long service life.
Construction also has major employment impacts. Up to 500 people can be working on a single construction block at the same time. A total of 60% of the subcontractors are from the Pirkanmaa region. Construction outside the worksite also employs material suppliers and product manufacturers in different parts of Finland. The impacts on employment will continue after traffic begins: Tampere Tramway will employ about 70 drivers, 10 traffic controllers, nearly 20 technicians for machinery maintenance and about 20 employees in infrastructure maintenance. The tramway will also employ subcontractors to support the flow of traffic.
From plans to reality
Get to know the Tampere Tram together with Fleet Manager Ali Huttunen