Programme – Santalahti Tramway Celebration
On Stage
12-13
12.00 Opening words for Tramway Celebration
Mayor Kalervo Kummola, City of Tampere
12.05 Tampere Tramway
CEO Pekka Sirviö, Tampere Tramway Ltd.
12.10 Nuppu Oinas
Nuppu's music is a mix of modern r'n'b, pop and rap. Her sensitive expression and life-flavored stories bring a current expansion to what domestic new wave hip-hop-influenced music can sound like today. Nuppu also makes a IG Live from the event.
12.40 Kipinät Choir
Kipinät (Sparks) is a mixed rhythmic a cappella choir that lives for the love of music and singing together.
Tramway Celebration is hosted by Simo Frangén.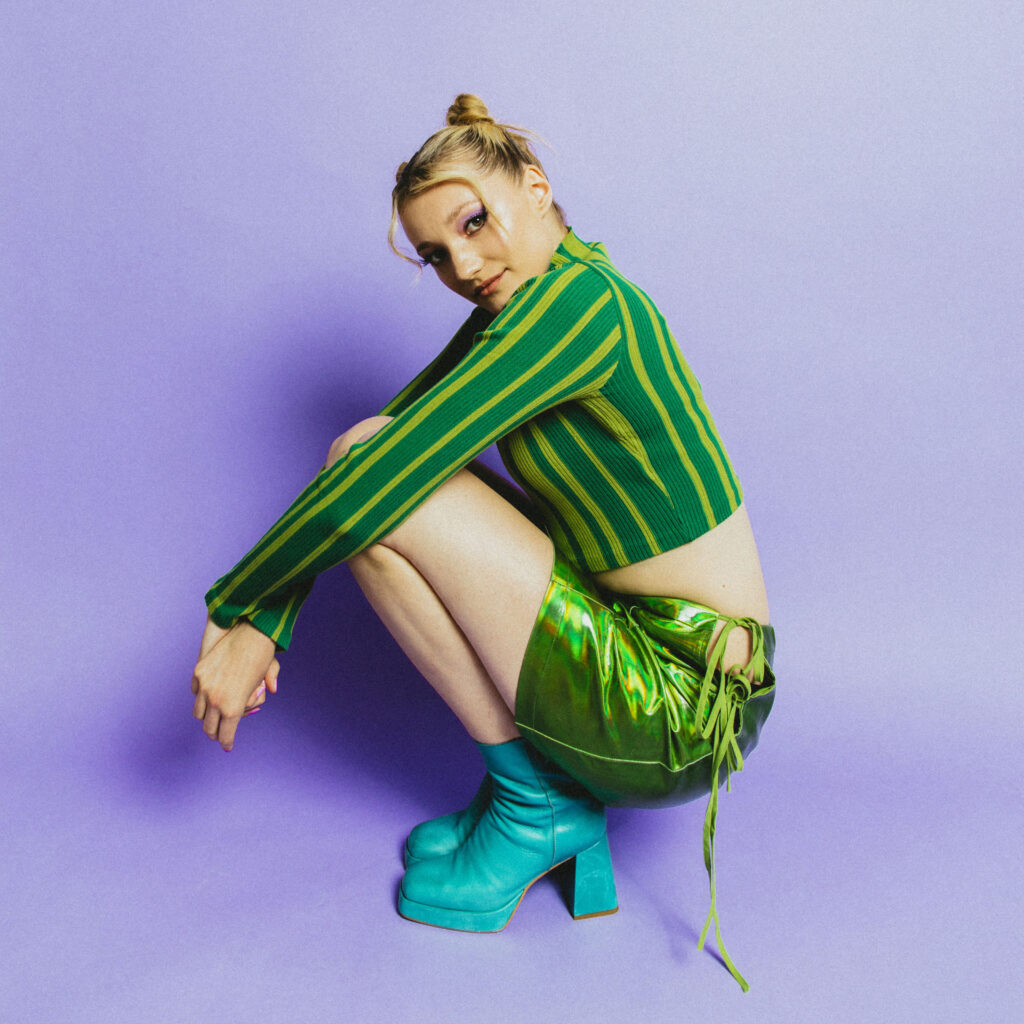 Event programme 12-16
12.00-16.00 Come and meet members of the Tramway family
Tampere Tram, Nysse and Raitiotieallianssi present their activities. You can also see one of Tampere Tram's maintenance machine.
12.30-16.00 Workshop for Tramway Art
At the art workshop, you can participate in the creation of a community artwork that will come to Pyhällönpuisto stop in Lentävänniemi. In the workshop, the first 200 people get to draw and shape organisms. Based on these pieces artists Toua Heinonen and Julia Kukkonen shape the final organism sculptures that take place in the stop. This is the first workshop of the community artwork, the other workshops will be held during the fall in Lentävänniemi. Tampere Ratikka will inform you about the autumn workshops in more detail later on.
12.15-16.00 Celebration Trams between Pyynikintori and Santalahti
In honor of the Tramway Celebration, you will have the opportunity to travel to Santalahti by Tram one day before the official traffic starts. Welcome aboard!
There are 2 Celebration Trams and they operate on Sun 6th of August from 12.15 to 16.00.
During the event, different kind and even surprising performances can be seen in the Trams.
You can recognize the Celebration Trams from "Ratikkajuhla"-signs. The interior of the Tram is also decorated.
Celebration trams run approximately every 15 minutes between Sorinaukio and Santalahti. The first departure from Sorinaukio is at 12.15 and from Santalahti at 12.30. The last departure from Sorinaukio is at 15.30 and from Santalahti at 16.00.
Celebration Tram stops at the following stops: Sorin aukio, Keskustori, Tuulensuu, Pyynikintori, Särkänniemi, Tikkutehdas, Santalahti.
12.30-16.00 Pop-up-performances on Celebration Trams
During the event, you can enjoy surprise performances from the Kipinät choir and Suhina Kollektiivi. Please note that the performances are held in a pop-up style.
12.00-16.00 Tram Race
During the event, you can participate in Tram Race. The points are placed between Santalahti and Hämeenpuisto. You can complete the course by starting from either Santalahti or Hämeenpuisto. You can get an orientation map and instructions at the presentation point in Hämeenpuisto Boulevard. By returning the map to the presentation point, you can participate in the draw for a Nysse gift card worth of 50 euros. 3 gift cards will be drawn and the winners will be contacted personally
12.00-16.00 Tram coin hammering in Santalahti
In Santalahti, you get to hammer yourself a Tram coin as a souvenir.
Tampereen Raitiotie Oy reserves the right to program changes.

Event Info
Tampereen Raitiotie Oy organizes the Santalahti Tramway Celebration in cooperation with City of Tampere's Puistofiesta. Find out more about the event area.
Tapahtumainfo