Success for Tampere Tramway in the Fennia Prize 20 design competition
Success for Tampere Tramway in the Fennia Prize 20 design competition
Tampere Tramway was awarded honourable mention in the Fennia Prize 20 design competition. Fennia Prize is one of Finland's most prominent design competitions. It recognises companies and organisations that use design strategically in their business.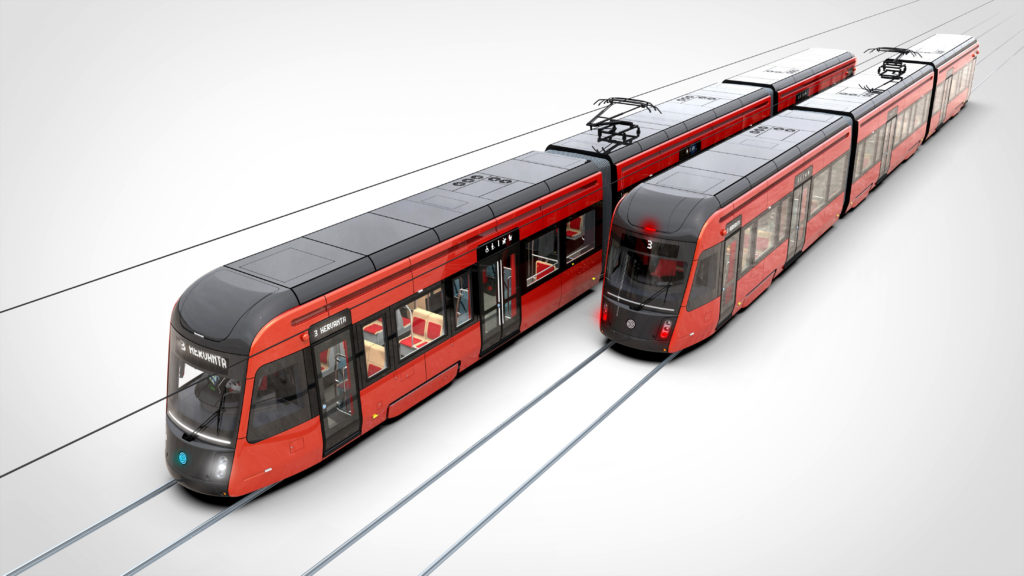 Tampere's tram cars are designed and manufactured by Škoda Transtech at its Otanmäki factory in Kajaani. Tampere Tramway is based on Transtech's Artic model for northern conditions, and Idis Design Oy is responsible for the car design.
Tampere Tramway and the Tramway brand have been built for Tampere in cooperation with user groups from the city. The idea of user-oriented design and including users has been part of all stages of tram car design and manufacturing.
– In its justification, the competition jury highlighted Tampere Tramway as a good example of a large project that has utilised design in many different ways when planning a user-oriented customer and service experience. This demonstrates how well the planning and design team worked together as well as the ability to involve users from Tampere in selecting the solutions for the tramway. It's really great to see how our joint effort has been recognised, says a delighted Ali Huttunen, Rolling Stock Manager at Tampere Tramway Ltd.
The basic values for tram car design are timelessness, functionality, comfort and accessibility. When selecting the car materials, special attention was paid to safety, durability and easy maintenance. Nearly 100% of the materials are recyclable. The cars have a planned service life of 30 years.
– The honourable mention awarded to Tampere Tramway is a sign of a successful project and excellent planning cooperation. The tram car that Tampere will bring to its cityscape is high-quality in terms of design and usability, and this award simply underlines that fact, explains Industrial Designer Jussi Hurskainen from Idis Design Oy.
For Škoda Transtech, Tampere Tramway will serve as a business card in the demanding international market.
– Tampere's tram car is a third-generation ForCity Smart Artic, and we were able to start the design work from a clean table without any limitations set by an existing tramline system. It's wonderful that the stylish design of Tampere's tram car has been recognised with a Fennia Prize 20 Honourable Mention, says CEO Juha Vierros from Transtech.
The Fennia Prize 20 competition is arranged by Design Forum Finland, Fennia Group, Elo and the Finnish Patent and Registration Office (PRH).
Further information:
More information about the competition and all the prize winners is available at: https://www.designforum.fi/palkinnot/fennia-prize/erotu-strategisella-muotoiluosaamisella/

Ali Huttunen
Rolling Stock Manager
Tampere Tramway Ltd
ali.huttunen (at) tampereenraitiotie.fi
Tel. +358 (0)40 866 3800
Jussi Hurskainen
Industrial Designer
Idis Design Oy
jussi.hurskainen (at) idisdesign.com
Tel. +358 (0)40 866 1213
Juha Vierros
CEO
Škoda Transtech Oy
juha.vierros (at) transtech.fi
Tel. +358 (0)50 394 7687
Read also:
Tramway test runs concluded with speed tests – testing succeeded as expected