A record-breaking September for Tampere Tramway – well over one million passengers
Passenger numbers are increasing on Tampere Tramway. The tramway reached the milestone of one million passengers for the first time in September.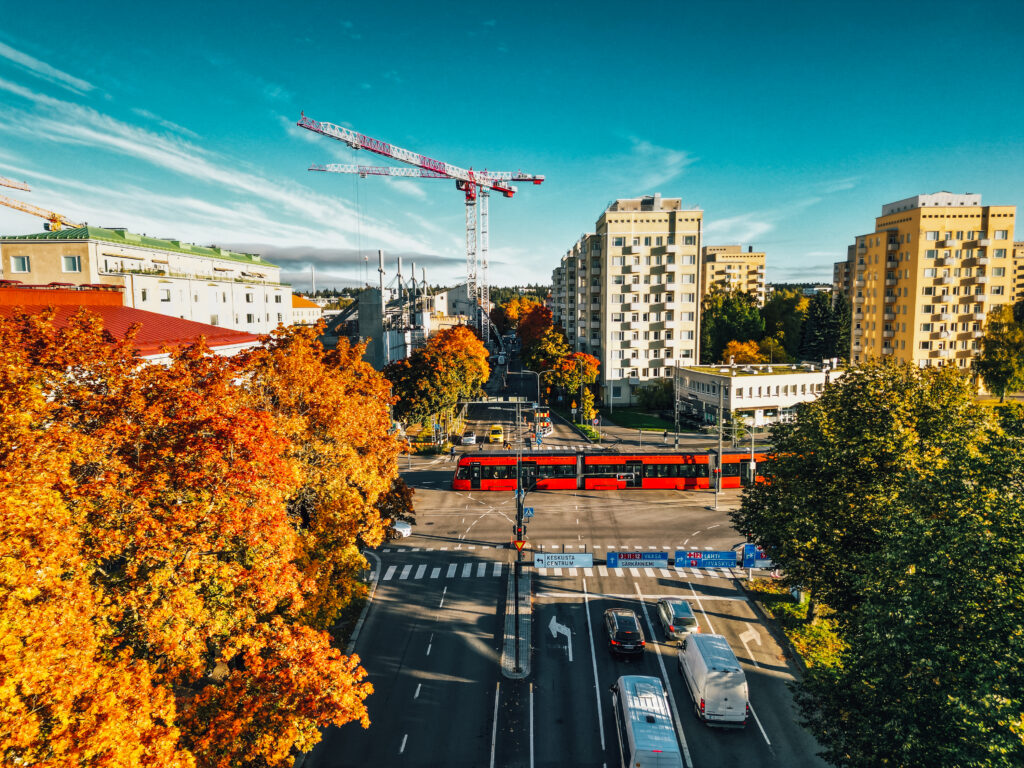 September was a record-breaking month for Tampere Tramway. More than 40,000 passengers took the tram on 19 different days during the month. The single-day record for passengers was set on 30 September, with 46,759 people travelling on Tampere Tramway that day. A total of 1,134,479 passengers took the tram in September. Passenger numbers in August were 980,000 and the highest single-day figure during that month was 42,576. The number of passengers exceeded 40,000 on four different days in August.
Passenger numbers on weekends are also increasing steadily. At this time, the average number of passengers is approximately 30,000 on Saturdays and 20,000 on Sundays. The corresponding numbers in early 2022 were about 20,000 on Saturdays and 12,000 on Sundays.
Nysse continuously monitors customer satisfaction related to Tampere Region Public Transport. The customer satisfaction questionnaire for the tramway is carried out monthly on both lines.
– The questionnaire asks passengers for their opinion about tram car and tram stop cleanliness, travel safety, the driver's style of driving, and compliance with timetables. Once again, average customer satisfaction in September reached an outstanding level: 4.64/5. In addition to good passenger numbers, we consider it very important for passengers to also be satisfied with the tramway as a whole. It's wonderful to receive this kind of feedback directly from users, says Pekka Sirviö, CEO of Tampere Tramway Ltd.
Further information:
Pekka Sirviö
CEO
Tampere Tramway Ltd.
Tel. +358 (0))40 334 5798
pekka.sirvio@tampereenraitiotie.fi
Mika Periviita
Director of Public Transport
Nysse – Tampere Region Public Transport
Tel. +358 (0)50 326 7007
mika.periviita@tampere.fi

Read also:
A unique urban mobility environment for Tampere – the Lyyli tram car has an important role as a test platform | Tampereen Ratikka